Up On The Roof
Ascend the stairs and discover 365 days of sunlight at our open air poolside retreat. Our intimate rooftop Skydeck provides guests with a place to soak in the sun, entertain friends, breathe in the ocean air and experience our very own breathtaking Manhattan Beach sunsets. For an unforgettable setting, host a private event sure to keep your guests talking. We will provide you and your guests a memorable experience under the sun or stars.
How big?
42' x 32'
950 square feet
How many?
The Skydeck can hold up to 92 people for cocktails or 48 for a more formal sit down event.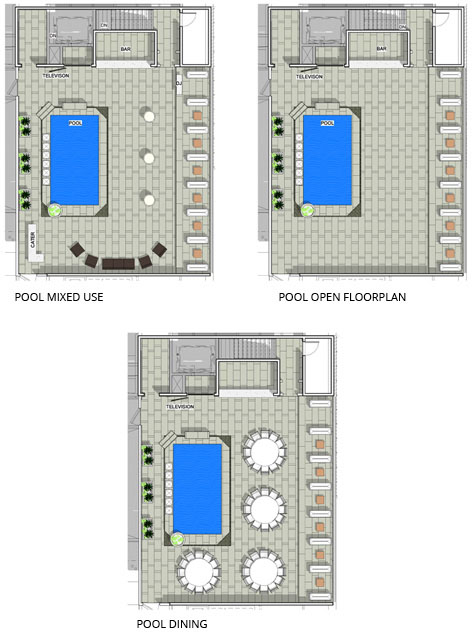 How much?
An event on the Skydeck requires the following minimum spend:
Sunday through Wednesday Evening (6pm-10pm) $3,000
Thursday (6pm-10pm) $4,000
Friday – Saturday Evening (6pm-10pm) $6,000
We do not accommodate private parties during the daytime on the Skydeck. Prices and minimum spend requirements are exclusive of tax and 23% service charge.