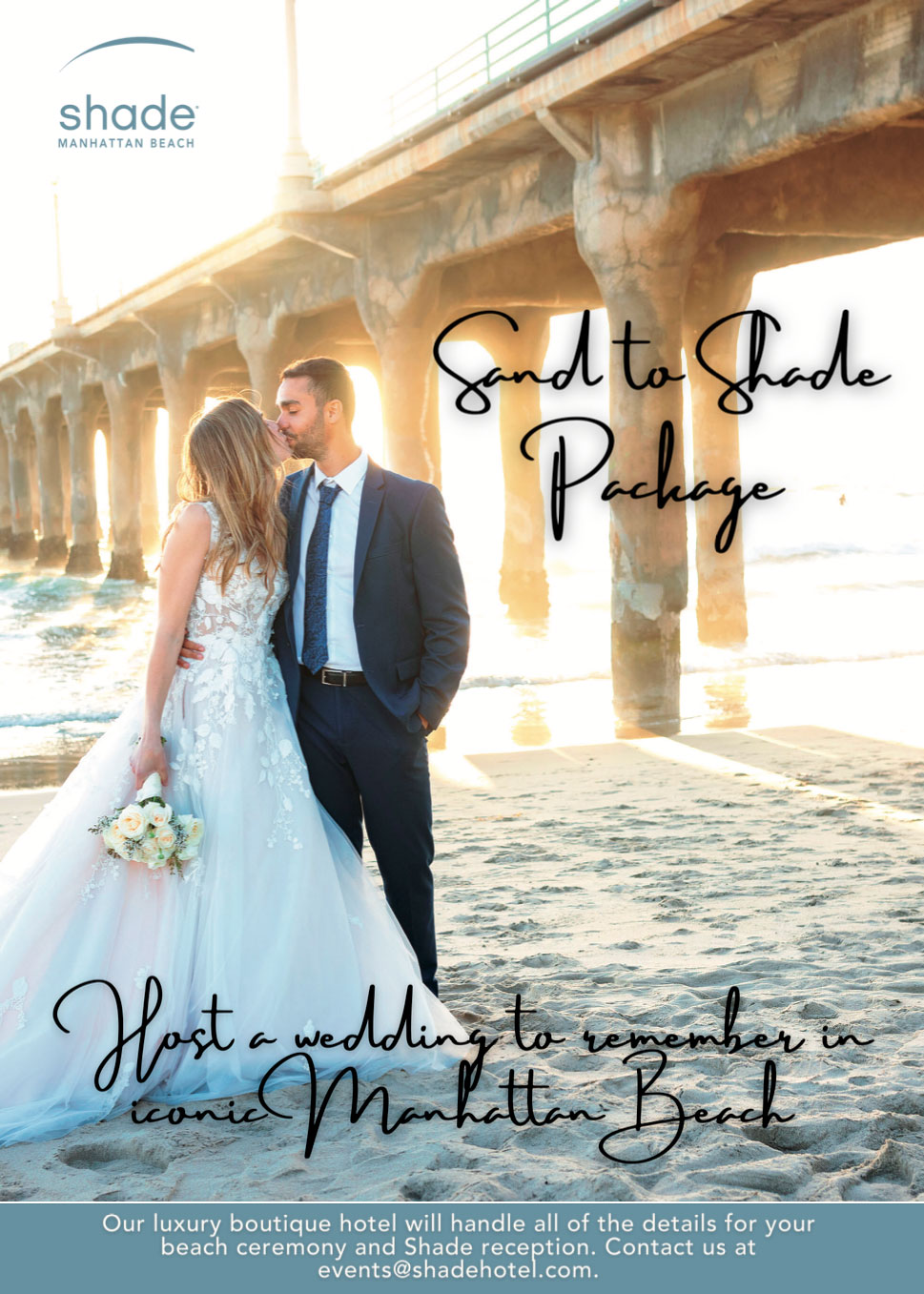 Sand to Shade, A Dream Beach Wedding

Celebrate your love with our brand new package exclusively available for Shade Brides!

Set the date for your fantasy waterfront wedding ceremony on iconic Manhattan Beach and host a lavish reception at our luxury boutique hotel just steps away from the strand.

Our team will handle all of the details! Contact us today at events@shadehotel.com to start planning!