Unforgettable Venue
Whether you're planning a couples weekend getaway, a corporate celebration, or a hotel wedding, you deserve an event space with the best view – and that's exactly what the Skydeck provides. If you and your guests are looking for a breathtaking experience, be sure to check out the Skydeck.
Up On The Roof
Ascend the stairs, step onto the roof, and discover the magic of Manhattan Beach's nearly 365 days of sunlight on the SkyDeck, our open-air poolside retreat. This beautifully intimate rooftop space provides guests with a place to soak in the sun, entertain friends, breathe in the ocean air, and experience breathtaking sunsets across the Pacific Ocean. For an unforgettable setting, host a private event for a location that's sure to keep your guests talking. No matter what your vision or your needs, our expert events staff will make sure you and your guests have an experience you never forget.
Plan Your Event in Manhattan Beach
Skydeck is the perfect place to relax after a busy day, but it's only a small piece of all that Shade has to offer. Want to talk about booking your next stay or planning your Manhattan Beach wedding at our Manhattan Beach wedding venue? We'd love to help. Contact us today to discuss your plans – we can't wait to hear from you.
How big?
42' x 32'
950 square feet
How many?
The Skydeck can hold up to 92 people for cocktails or 48 for a more formal sit down event.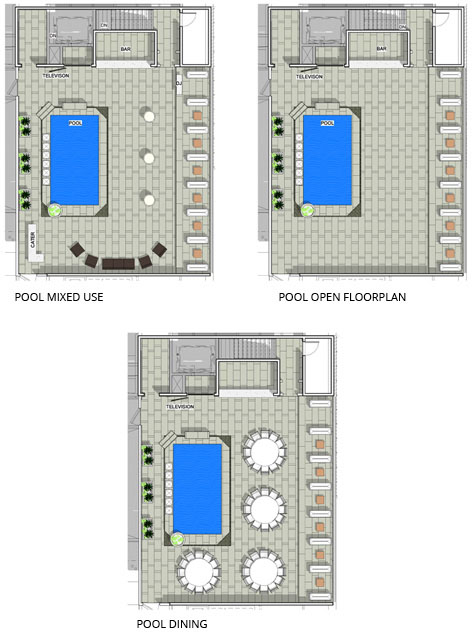 Contact our events team at (310) 698-5560 or events@shadehotel.com